Upper Snake River Trappers of Idaho, Inc.
News Room
---
PAST/CURRENT/FUTURE EVENTS
---
March 1, 2021
Attention Members of the Upper Snake River Trappers Association:
The Rupert Fur Sale sponsored by the Upper Snake River Trappers Association will be held the 26th and 27th of March, at the Rupert Civic Center,624 F St., Rupert, ID. Fur consignments must be called in or texted no later than the 24th of March to either John Contor(Fur Sale Director), 208-317-6762 or Todd Smith(Chairman) 208-351-0299. Fur consignments will be accepted at the Rupert Civic Center on the evening of March 26th, 2021 from 6:00 to 9:00pm and again the morning of March 27th, 2021 from 7:00 to 10:00 am. Note: These times are strictly observed. The Fur Sale will start at 10:01 on the morning of March 27th.
Important Note: #1- Cats brought to the fur sale will be handled in separate lots from the other fur. Ask the people checking in your fur about this.
Important Note: #2- If your membership is not up to date, please take care of this at the time you are checking in your fur. The membership table will be located at the main door.
Members: Bring a trapping related item or something else to be donated for the auction that will be held sometime during the sale. Also, there will be a general meeting planned on that day.
We are still selling raffle tickets for the muzzleloader ane the teddy bear. They will be auctioned off in June at the Western Convention in Glens Ferry.

We need help at the Fur Sale. If you can volunteer, please call either John or Todd!

We hope to see everyone with lots of fur at the sale.

Kim Smith, Secretary

208-206-1570
.
Eastern Idaho Fair Gun Winner 2015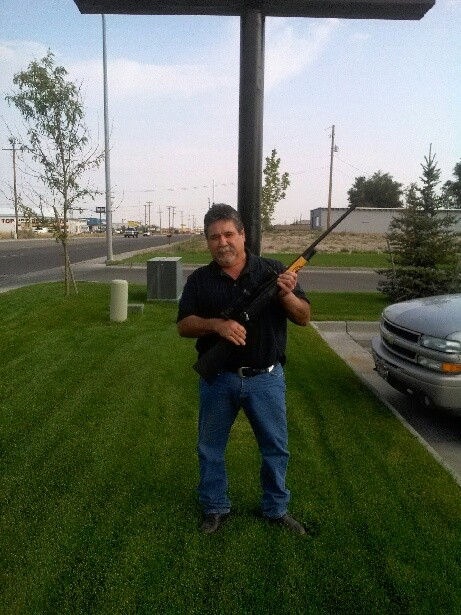 Eastern Idaho Fair Gun Winner 2014